While the COVID-19 pandemic has toppled over communities and industries globally, health care and medical professionals have been at the frontlines of the devastating impact of this crisis. As a society and a nation there has been an outpouring of support and appreciation for nurses, doctors, and hospital staff through campaigns such as the social media hashtag #HealthCareHeroes, entire city skylines flashing lights, and other displays of support. For people outside of this professional field it is hard to even fathom what life is like in these current times for these frontline heroes. 
This piece seeks to give a little glimpse into the impact the pandemic has had on health care professionals and how awareness of inclusion, equity, and intersectionality can still be part of patient care during these times. I telephonically interviewed Peter G. Bendix, MD, MPH, a general surgeon with a specialization in trauma surgery, acute care surgery, and surgical critical care at the UChicago Medicine Trauma Center on the South Side of Chicago, Illinois. 
Bendix: "Can you hear me? I'm always worried that people can't understand me with this mask on."
Carla: "You kind of sound like Darth Vader but I can hear you fine." [Laughter.] "I was curious to learn why you chose the path of trauma surgery."
Bendix: I chose to specialize in trauma surgery because we get to take care of patients on their worst day, when they're dying sometimes, and we get to take care of the whole patient from head to toe. And in a broader sense, through research and service, we try to address, as best we can, the personal and social factors that put them at risk for that injury.  In trauma surgery we get to try to put them back together in the moment, and try to address what brought them to us in the first place, in a holistic way."
Bendix obtained his MD from University of California, Davis, School of Medicine and a Master's Degree in Public Health from Harvard University. Bendix did his residency at Dartmouth Hitchcock Medical Center and his fellowship at Brigham's and Women's Hospital in Boston before coming to Chicago. Bendix has also undertaken medical missions in Africa. I asked him what made him move his family from Boston to Chicago and join this South Side trauma center.
Bendix: "I was really interested in the opportunity to work in a community that had not been served by a trauma center for so long. The University of Chicago Trauma Center's mission is to provide access to critical care for injured patients, close to home; to build equitable access on the south side of Chicago. That spoke to me."
Bendix was part of the formation of the trauma center when it was conceived three years ago. I asked him what it was like to be part of building this crucial access to care in a historically disenfranchised area. 
Bendix: "The last two years of working at the trauma center have been an intense growth experience for me. I've built my ability to take care of the serious injuries we are faced with on a daily basis. I've also learned how to work in a system that's had to adapt to taking care of a whole new patient population. I've also had the opportunity to grow as a person; the stress of the job can be intense sometimes and I'm learning how to balance work and life and my own personal development in the face of the daily challenges. [It] has been a huge growth opportunity for me. I've tried to contribute to the entirety of the mission in the development of the trauma center, from how we operate as a system, to how we develop new programs such as our Violence Recovery Program to take care of the holistic recovery of our violently injured patients."
Shifting our focus to the current circumstances, I wanted to know what the major impact of the pandemic has been on his work and on patient care in general.
Bendix: "COVID-19 has stressed all aspects of our hospital system. From the simple fact that we've had to adapt to the changing care environment within the hospital, one in which we as providers are at almost constant and unrelenting risk of contracting the virus ourselves, to dealing with how the co-infection of our violently injured patients has changed our consideration of care for them. Even simple things such as having a conversation at the bedside with our patients has changed measurably in the era of COVID. The mask itself [is] a marker for that distance in the connection. But it's really been amazing to see the beautiful adaptation in many people and parts of the hospital as we are finding new ways, and work with a renewed energy even in the face of all the external stress and personal risk."
As a trauma center, Bendix and his colleagues see a significant amount of "violently injured" patient cases ranging from gunshot wounds to serious motor vehicle accidents. Asking him how the pandemic has impacted his patients, Bendix had this to say. "For the patients on the trauma service, it's meant that they don't get to see their family members, who currently don't get to come into the hospital, sometimes even after surgery for life-threatening injuries. Can you imagine that stress? We've had to make some adaptations to getting them the contact that they need with their loved ones." Bendix was the leading force in addressing this particular pain point by securing iPads patients could use to have contact with loved ones. 
Bendix: "Specifically, the hospital provided us with 15 iPads which we are using to allow our violently injured patients to interface with our Violence Recovery specialists and with their own family members through FaceTime. This has meant that they get to continue contact on some of the most stressful days of their life, and begin work with the Violence Recovery team on their holistic recovery." 
I asked Bendix, a father of two, to share how the pandemic has impacted him personally. 
Bendix: "It's been rough. I've used the hospital provided quarantine hotel when I've been in the hospital for long periods of time on service, just to reduce the risk of taking back the virus to my family. This means I don't get to see my kids as much, and I worry how so much time away from them is impacting them."
I asked Bendix, who has served in the U.S. Peace Corps in The Gambia and conducted field work for the National Institutes of Health organization in Haiti and Mozambique, what, if anything, in his career prepared him to face the challenges of this pandemic. 
Bendix: "Two things. I've had the opportunity during my training and work to spend a lot of time in the developing world, specifically in West and southern Africa. These are places of great scarcity; but in hospitals from Mozambique to Ethiopia to Gambia and Sierra Leone, I've seen amazing physicians make do with very little. I think this has prepared me to think about ways of saving, of doing less with more, and to face some of the realities of triage that this scarcity brings. We should consider lessons from resource scarce environments more as we evolve in this epidemic. Also, I think the initiation of trauma care at the University of Chicago, and all the human systems and hospital systems change we brought upon this place, and the small everyday stresses of taking care of patients that are dying before our eyes…all that has really girded me and my colleagues in an important way. It has helped us to develop some resilience in the face of the unpredictability, risk, and intensity of the current moment. Unfortunately, the stay-at-home and shelter-in-place order mean nothing to our trauma volume. We're seeing just as much, if not more serious injuries during this time."
During times like this I wanted to know how he and his colleagues are supporting each other. 
Bendix: "We've really been making an attempt to check in with each other, from daily text messages to phone calls, to being present more with each other on service. It's brought us together in ways that we really needed."
During this pandemic, pre-COVID-19 systems issues in health care, especially, around inclusion, equity, and intersectionality have become even more visible. COVID-19 has forced an involuntary reflection and "reset" of sorts across all professions and industries. I wanted to hear Bendix's view on what systems or industry changes he anticipates in trauma surgery and patient care. 
Bendix: "I think that this will be a growth experience for a lot of us in healthcare. It's a huge existential crisis and stressor that's going to make us rethink a lot of the ways of how we currently do business. And I think it's going to force a lot of serious considerations about access, equity, and how our healthcare system can be more just, especially for poor people and people of color. Here in Chicago we've seen how our African-American community has been disproportionately affected by COVID-19. We need to think about the lessons that that's teaching us about inequality and inequity. It's one more in "your face" example that we at the trauma center have been living through every day before COVID. This is just one more example of and very similar to the interpersonal violence in our segregated city that we see play out day after day. Maybe our society will listen a bit more. I'm not confident in that, but I hold on to some hope that there is a positive change possible if we think deeply and discuss." 
Many, especially members of communities of color, warn that we cannot "go back to normal" as the country prepares to reopen. With the well-documented disproportionate impact of this pandemic on black and brown communities, many advocate that the current times should be an opportunity to build a better reality post-COVID-19. I asked Bendix what that means in the context of trauma care.
Bendix: "Time and time again we need to go back to recognizing the risk environment as our fundamental best practice for prevention. We need to think about ways in which communities, and the holistic socio-economic and political environment affect one's risk of interpersonal violence, and we need to think about how policy and the environment affect one's risk of things such as gun shots, motor vehicle collision, industrial accident, or other trauma. Risk is the real thing that separates the people that get 'this trauma' and how much of it they get. It's not too different than thinking about who gets 'this flu.'  I think we want to delve into the real ways the differential risk plays out in our society and how that can be explained and addressed."
Bendix has actually been conducting research and data mapping of the intersectionalities at play in the spread and impact of the Coronavirus and other layers such as inter-personal violence (i.e. domestic violence, gun violence, etc.), disenfranchised neighborhoods, and other dynamics in order to devise more comprehensive and inclusion-informed preventive measures to combat this pandemic but also the epidemic of gun violence. 
Right after the conclusion of this interview, Bendix and his colleagues responded to several activations through the entire night. I think I speak for us all when I say that we, as a city, country, and society, owe profound gratitude to health care professionals and first responders for their daily sacrifices and service. Thank you to you all! 
About the Author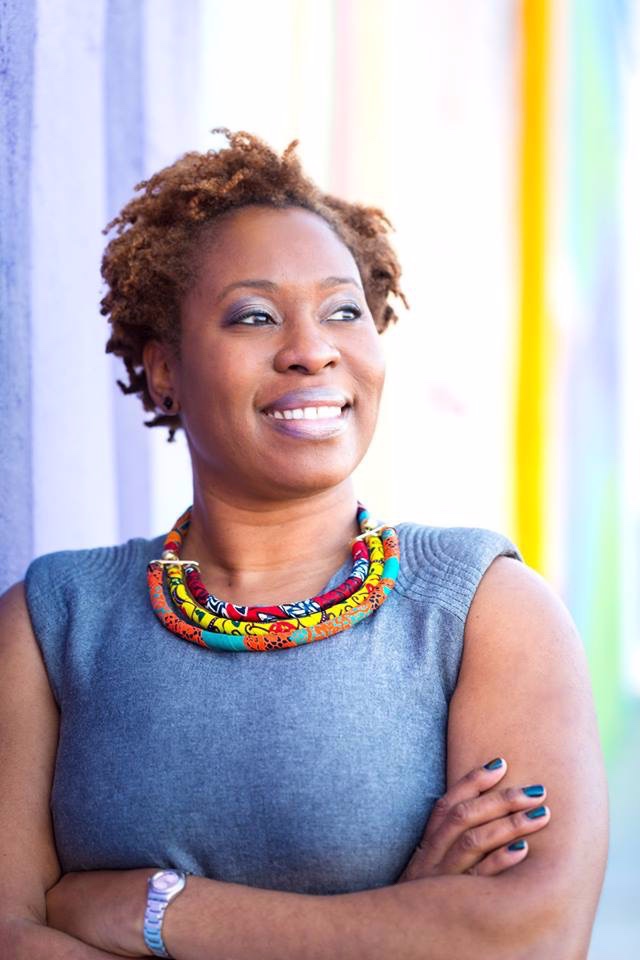 Carla M. Kupe, Esq. 
Carla M. Kupe, Esq., is the founder and principal of The Impact Alliance NFP, a DEI consulting firm, and the creator of Speak Truth, a platform giving voice and visibility to issues uniquely and particularly impacting women of color. 
2664total visits,1visits today