With 4,523 daily flights, serving 339 destinations across 54 countries, diversity is in the DNA of United Airlines. As a company supporting customers and employees of all genders, ethnicities, religions, and backgrounds, diversity is cherished and celebrated in many ways; one of which is a highly anticipated and impactful global diversity celebration. From coxinhas, popular Brazilian street food snacks, to kolaczki, traditional Polish pastries, and pancit, a staple noodle dish in the Philippines, employees get a taste of various cultures at United Airlines Diversity Awareness Month celebration at the Chicago Corporate Support Center.
Last October, roughly 400 employees attended the event and learned more about the cultures of nine countries that were featured at the educational country tables: Argentina, Mexico, Italy, Poland, Latvia, Nigeria, India, the Philippines and Japan. Attendees also enjoyed some live performances.
United's Chief Diversity Officer, Gregory D. Jones, shared, "The goal is for leaders to create a culture in his or her team where acceptance and appreciation of everyone is the norm and each employee is comfortable bringing their full selves to work. That contributes to full employee engagement and higher levels of productivity."

Throughout the month, employees all around the airline's system hosted similar celebratory events in honor of Diversity Awareness Month including: BDL (Hartford, Connecticut), DEN, DTW (Detroit), EWR, IAH, LAX, SAT (San Antonio), SFO, TPA (Tampa) and our Chelsea kitchens at CLE, DEN, EWR, IAH and HNL (Honolulu), LAS (Las Vegas), IAD, LHR (London Heathrow), PTY (Panama City, Panama) and SJU (San Juan, Puerto Rico). Events featured dancing, food, games, quizzes, prizes and guest speakers.
"It was so amazing to see such a colorful display of culture and learn more about my fellow co-workers and their backgrounds. In addition, our entire executive leadership attended the event, which really solidified the importance of celebrating our beautiful differences." explained Senior Security Analyst, Christine Izuakor. "When I come to work, I feel like I can bring my entire self and my Nigerian culture with me. You can't get that level of authenticity everywhere."
Organizing such an event is no small feat. There is much behind the scenes planning and preparation that goes into the event, with the support of volunteers across the company. For organizations looking to host similar diversity events in the future, a great starting point is to: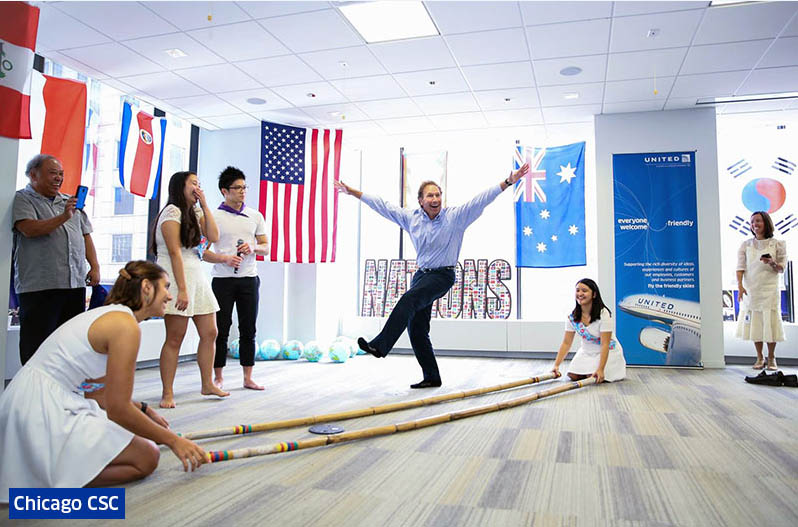 Reach out to your employees and recruit volunteers that may be interested in hosting informational tables that represent their countries and culture, or performing
Plan to prepare, potluck, and/or cater foods and beverages from different cultures
Make the space festive with flags, cultural artifacts, and memorabilia that represents your organizations culture
4.Encourage leadership to sponsor and participate in the event
Have a great time learning and growing together!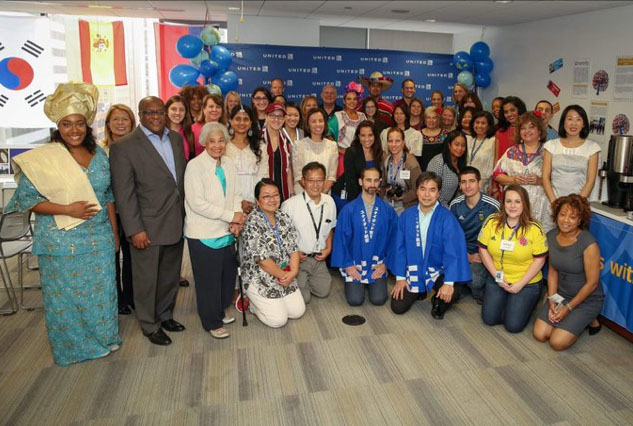 2307total visits,1visits today